Welcome
Our tiny, cosy Hotel is situated in the heart of the Old Town in Travemünde. Just a few steps to walk to reach the "Vorderreihe" and "Ostpreussenkai", where you can go shopping, dining, sightseeing & shipspotting. In the middle of it, but still calm!
Travemünde, the 3rd oldest seaside resort in Germany, is used to be named "Lübeck´s beatiful daughter". Where the Trave-river meets the baltic sea lies a cosy old town with it´s scenic buildings and a long & wide sandy beach. Day by day you can watch the ships rolling in & out - everything is set for a relaxing holiday vacation.
We are looking forward to welcoming you in our hotel!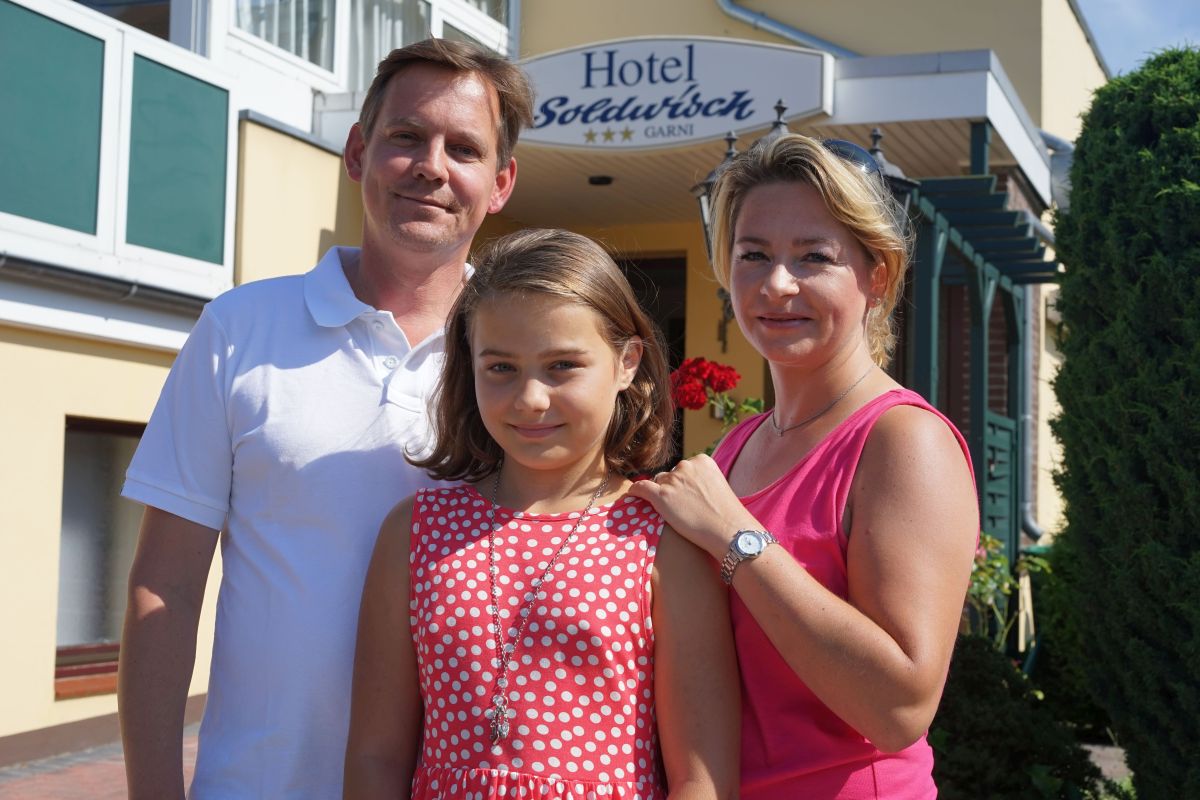 The Jahn family